Company Profile
HOME >
Company Profile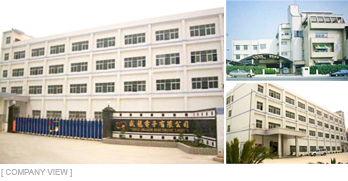 Unitek Electronic Corp. were established in 1980,have been insisting "Customer's satisfaction as the best policy". To fulfill the final goal, offering the proper solution for customer's various power products be settled and produced in stable quality,we are always making related efforts to satisfy with customer's requirement. Unitek is always side by you for creation the benefit each other.
Introduction for CHINA Factory
Company:World Dragon Electronic Limited
Address:Xiacun The 3rd Industrial Area, Gongming Town, Baoan District, Shenzhen 518106, China
Tel:+86-755-2712 3785 +86-755-2712 3786
Fax:+86-755-2712 3387
E-mail: wdsz@vip.163.com
Date of Establishment:May 1997
Factory Area:10000 m2
President:Wang ,Ku-Pan
Managing Director:Lee,J.H.
Number of Employees:600 persons(2008.12)
Capital:US$2,200,000
Annual Business Amount:US$10,000,000
Quality System:ISO9001 the certification acquisition.
Enviromental Standard:ISO 14001
Addr/ 210, Tung Kuang Road, Taichung 40151, Taiwan Tel/ +886-4-2233 6018 Fax/ +886-4-2235 8915 E-Mail/
uecjp@ms55.hinet.net
Copyright © 2011 Unitek Electronics Corporation. All Rights Reserved.